IBM Machine
Injection Blowing Machine
2 in 1 machine ( preform and blowing machine )
Pharmacy industrial
Chemicals industrial
Food pack industrial
Cosmetic industrial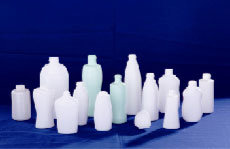 Horizontal injection system, plasticing reliable and operation easy.
Single crossbeam style clamping system, easy for mold amounting
Big mold dimension, output higher than same level machine.
1.8 second ,not just speed, but excellence .Dry cycle is only 1.8 seconds with synchronous mold opening &closing and tower lifting.
Faster speed makes bottle forming easier.
The better hydraulic system makes the production cost more economical and reduces the energy consumption of servo machine by 10-15%
Noise less than 80 db, comfortable operation of the man-machine interface.
Servo rotation device: improve rotate positioning accuracy.
Electric pre plastication, can be synchronization in plasticizing.
Pneumatic stripping plate, safe and clean.
Linear guide beam, small resistance, high precision.
Both perform and blow station use 3-cylinder clamping unit, mold open speed high, production high capacity .
Triangular beam make the structure strong and more stable performance.
.
Optional:
---
Servo pump drive, 25%-45% energy saving is available.
In mold labeling solution, one stop procedure, save cost of labor and workshop, completely fitting and excellent app .
Clamping parts:

 

special designed single crossbeam dual-cylinder balance clamping system, for fast opening and closing mold while ensuring uniform distribution
Rotation mechanism:

 

unique rotating mechanism design, and equipped with automatic lubrication system ensure rotation precision be consistent.
Injection components:

 

Alternative efficient plasticizing mixing screw, optimization of the injection unit improve the injection stability and accuracy in ensuring
Hydraulic system:

 

Equipped with electro-hydraulic servo system, the machine is running stable, low noise, high response and energy saving of 25% to 45%.
Dual proportional hydraulic system , precision control energy saving 25% more than vane pump drive.